FAQs
Whether you're looking for info on accessibility, cloakrooms or meeting points, check here for the answers to the questions we get asked most.
Find out more
Getting to the venue
Whether you're coming by public transport or car, here's a handy guide to the best way to get here.
Find out more
Ticket Prices
Know what day you're coming, got a Young Scot card or visiting in a group? Here's a full list of the ticket types and discounts available.
Find out more
Food & Drink
No day out is complete without some delicious food! Find out more about what's available.
Find out more
Height Guide
All rides operate a height restriction for health and safety purposes. We will be publishing a full height guide here for your information in due course.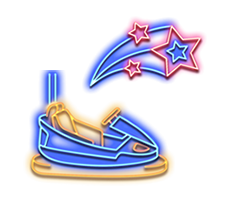 Sign up for the latest news
Find out about the latest rides, stalls and attractions and keep up to date with all the IRN-BRU Carnival News.