Thousands of you joined us to celebrate 100 years of Carnival fun! The centenary year was our biggest yet, with more fun attractions than ever before, including: thrill rides, family rides, kids' rides, game stalls and a hall dedicated to inflatable play.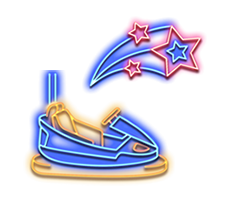 Sign up for the latest news
Find out about the latest rides, stalls and attractions and keep up to date with all the IRN-BRU Carnival News.