Following this week's Government announcement, we will no longer be open from the 26th December onwards. If you have purchased tickets for the dates from 26th December onwards, you will be contacted by your point of sale very shortly, and offered a refund or alternative.
We hope that everyone who made it along enjoyed it as much as we did, and we're already looking forward welcoming you back to the SEC in 2022-23!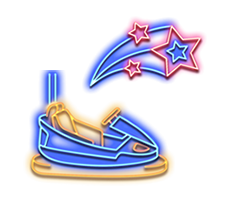 Sign up for the latest news
Find out about the latest rides, stalls and attractions and keep up to date with all the IRN-BRU Carnival News.